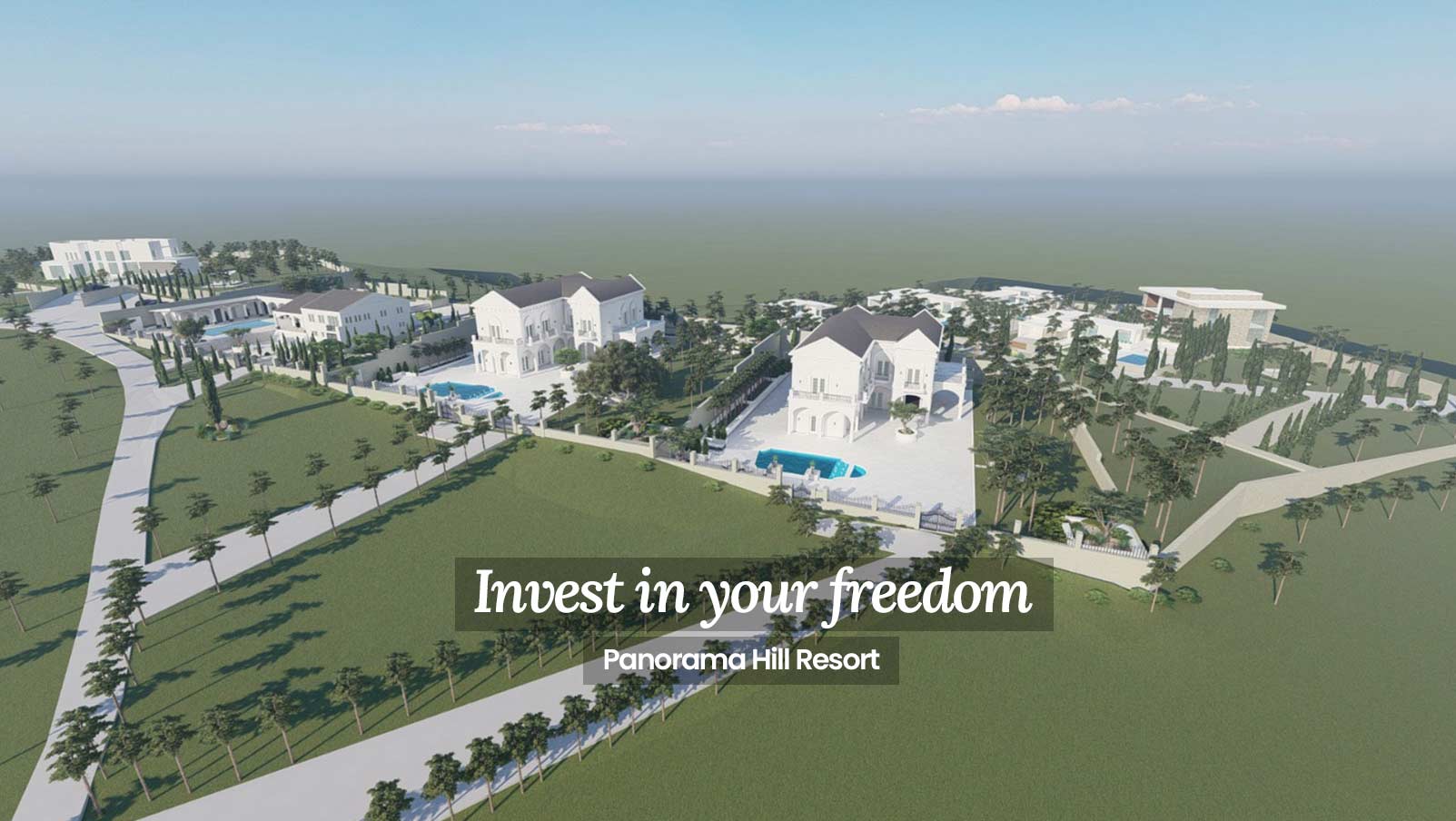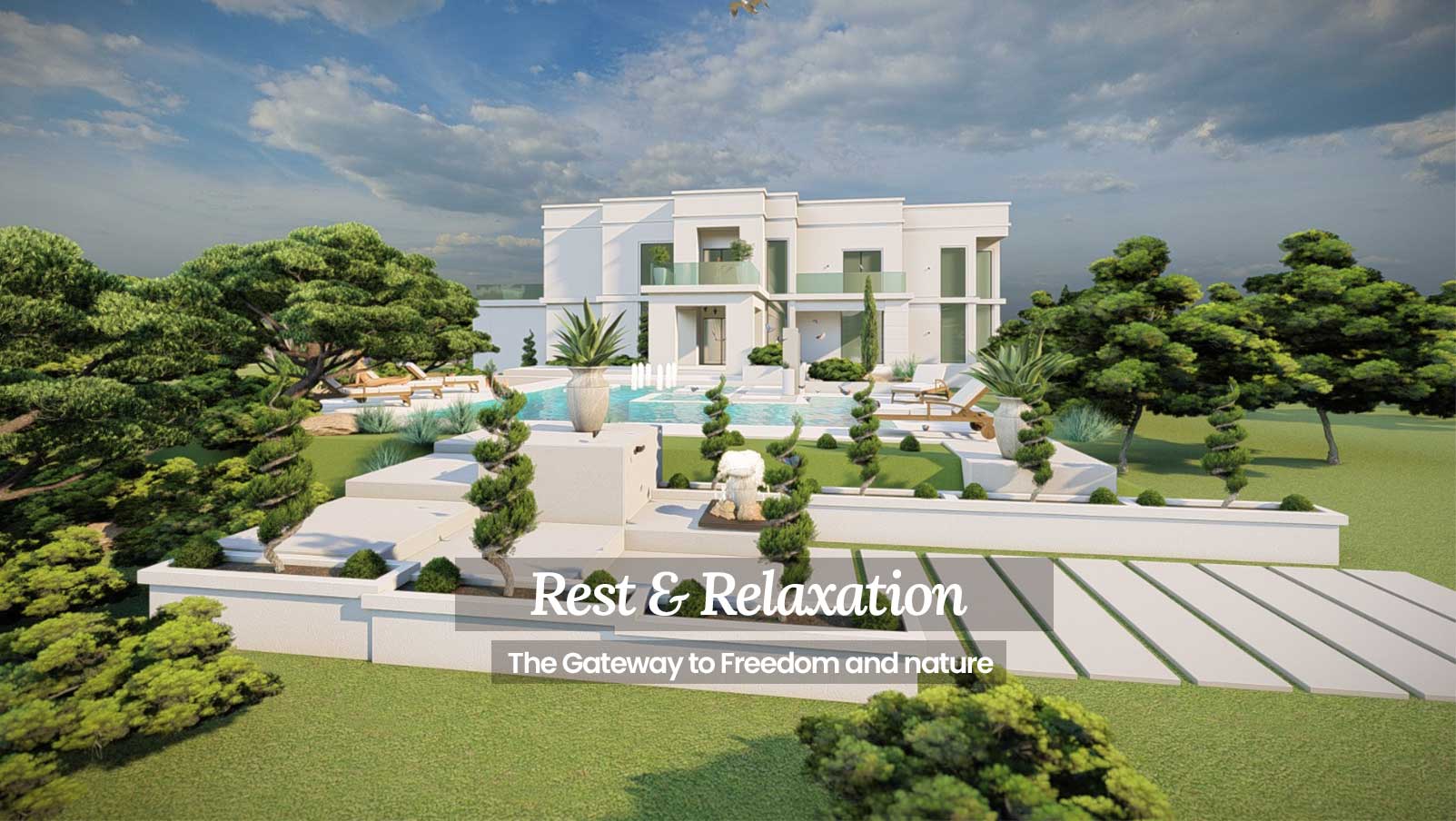 Panorama-Hill-resort-slider-2022-1
Panorama-Hill-resort-slider-2022-2
The Gateway to Freedom and Nature
Holistic Health Center in ECO friendly Resort- Investment Project
We intend to build a special high-quality exclusive resort in the midst of an undeveloped natural area, with an unforgettable 360-degree panoramic view of the sea. So, the high mountains of Albania, the Nature reserve for flamingos, and the longest sandy beach in Montenegro.
We are building an eco-community with at least 70% open space, lots of greenery, flora and fauna, according to German standards and a 5-year guarantee period. Modern amenities are available, bungalows, apartments and villas to rent or buy for the over 40 community.
Prescription for a battered World:
Minimalistic, sustainable & holistic living
Focus on health and healing..
The villas / apartments and bungalows as well as a restaurant, Holistic Health Care Center and the fitness court, are surrounded by a natural stone wall. The guests receive local organic fruit and vegetables from our own cultivation and meat from the neighbourhood.
The interested party can buy or rent a bungalow there or has the opportunity to invest.
Guests will definitely be amazed by the typical Montenegrin forest, olive trees, kilometers of country lanes, panoramic views of the sea, mountains, and breathtaking sunsets…

Beautiful ECO Resort in the oldest city in the southern part of Montenegro
APARTMENTS & LUXURY BUNGALOWS
Buy one of the exclusive apartments or luxury bungalows from the Panorama Hill Resort Montenegro. 170 meters high with an enchanting 360-degree panoramic view. Which is referred to as "the one million dollar view" among the locals.
Invest in your future with the cheapest tax rate in Europe. Moreover, feel free in the middle of a nature park and get your second citizenship after a few years.
Each of the diplomatic villas or VIP bungalows and especially the presidential villa have a private pool and at least 400+ m2 of land and garden.
You are guaranteed privacy and total peaceful seclusion, and giving yourself much-needed healing time. Along with gaining residency status in Panorama Hill Resort Montenegro.
It is the only one of its kind in Montenegro for nature lovers.​
Invest from 1395 EURO/m2
In a super luxury villa in the best place in the oldest city of south Montenegro, for your peace in the middle of the nature reserve.
Turnkey including designer furniture and the absolute highest quality standard
The resort, is absolutely unique and in the middle of a nature reserve with around 200 hectares. Nobody else can continue to build or block the view. It is about 13 KM away from the city on the mountain