How you get a Residency in Montenegro?
Procedere:
An easy Solution to get a Residence permit of Montenegro is, to setup a Company with yourself as Director, and invest in an existing registered Company from Montenegro, who already have invested in Land and property. In this case you fulfil the criteria for the Residence ID Card. We are building Panorama Hill Resort in Ulcinj, Montenegro and at the same time we offer you complete integration here in Montenegro, including application for ID card, bank service, office address and apartment search (if necessary until the property is completed), immigration service, company set up, accounting service, we open the doors to the individual ministries for large investors, help you with government subsidies, all in an all-round carefree package for the amount from a minimum of 6500 EUR per applicant (children under 18 years are included).
NOTE:
The buyer must personally pick up the Residency ID card from the Ministry of Montenegro and hand over his biometric data.
Practical "No stay" requirement:
To get the first Montenegro residence, you do not have any obligation to stay in Montenegro for the duration of the residence process.
All you need is to come to Montenegro 2 times and within 30 days you will get a Montenegrin residence in a very easy and simple way.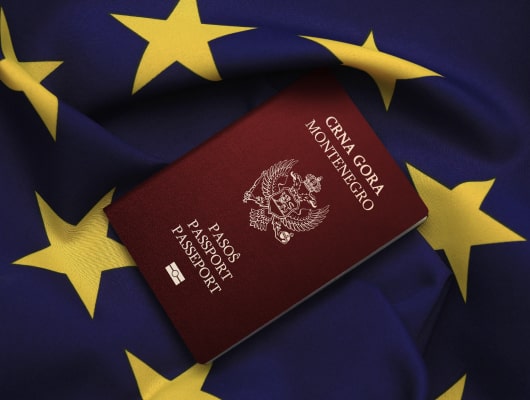 The resort is located in the immediate vicinity of the oldest city in Montenegro, an attraction for tourists from all over the world. The longest beach in Montenegro, where thousands of holidaymakers sunbathe every year, is only 7 km away.
The resort is 178 meters high in the mountains with a fantastic and unique 360-degree panorama view of the sea, the sandy beach, the oldest city Ulcinj and the peaks of the Albanian high mountains.
Only 2 km away is a beautiful lake in the nature reserve, which is easy to visit on foot. The property, the resort, is absolutely unique and in the middle of a nature reserve. Nobody else can continue to build or block the view. The resort is about 13 KM away from the city centre on the. The Panorama Hill Resort is certainly one of the most beautiful secluded places in Montenegro.
With the Department GCI Montenegro UNIT, we can provide long term quality lobbying services in Montenegro and connected with the Government. We are a accepted and registered agency in Montenegro.
We also support our customers with economic passport and residence programs.
Best solution second Citizenship
Montenegro is one of the best Solutions, to invest there, and after 5 years of permit Residency and language Test, apply for a second Citizenship.
At first, there is a fairly standard list of documents you need to show as part of your Montenegro residency application. They are:
• A copy of your valid passport that does not expire before the permit would
• Proof of education
• Proof of a clean criminal record. This applies to all applicants who are 16 or older and must have been issued within the past six months
• Proof of solvency in the form of demonstrating that you have €3,650 deposited in a private Bank account in Montenegrin bank. For family applications, these numbers are multiplied by the total number of family members
• Marriage certificate if you're applying as a family
• Birth certificate for minor children
• Proof you have somewhere to live and note that this applies both if you own your home and if you rent
• The proof of employment requirements vary between different municipalities
• Proof you have enrolled in a health insurance program
Documents that were not issued in Montenegro (like your criminal record report) will need to be translated by a licensed Montenegrin translator. (We will do this for you)
It will take roughly 20 days to get a residence permit.
We would be happy if we can wait for you as a new investor.
NOTE — By investing in our projects, you buy real estate at a price that is 30-50% below the market price, so the ROI is 8%, 10% and 20% per year, regardless of which property you choose. By investing in our Panorama Hill Resort in Montenegro and soon fully entering the EU, you have the opportunity to repay the investment due to higher rental income within a few years and to generate passive income.
After you have invested in one of these properties, you will receive a residency ID within three weeks!
With this ID you can travel to Albania, Serbia, Kosovo, Bosnia, and North Macedonia without a visa.