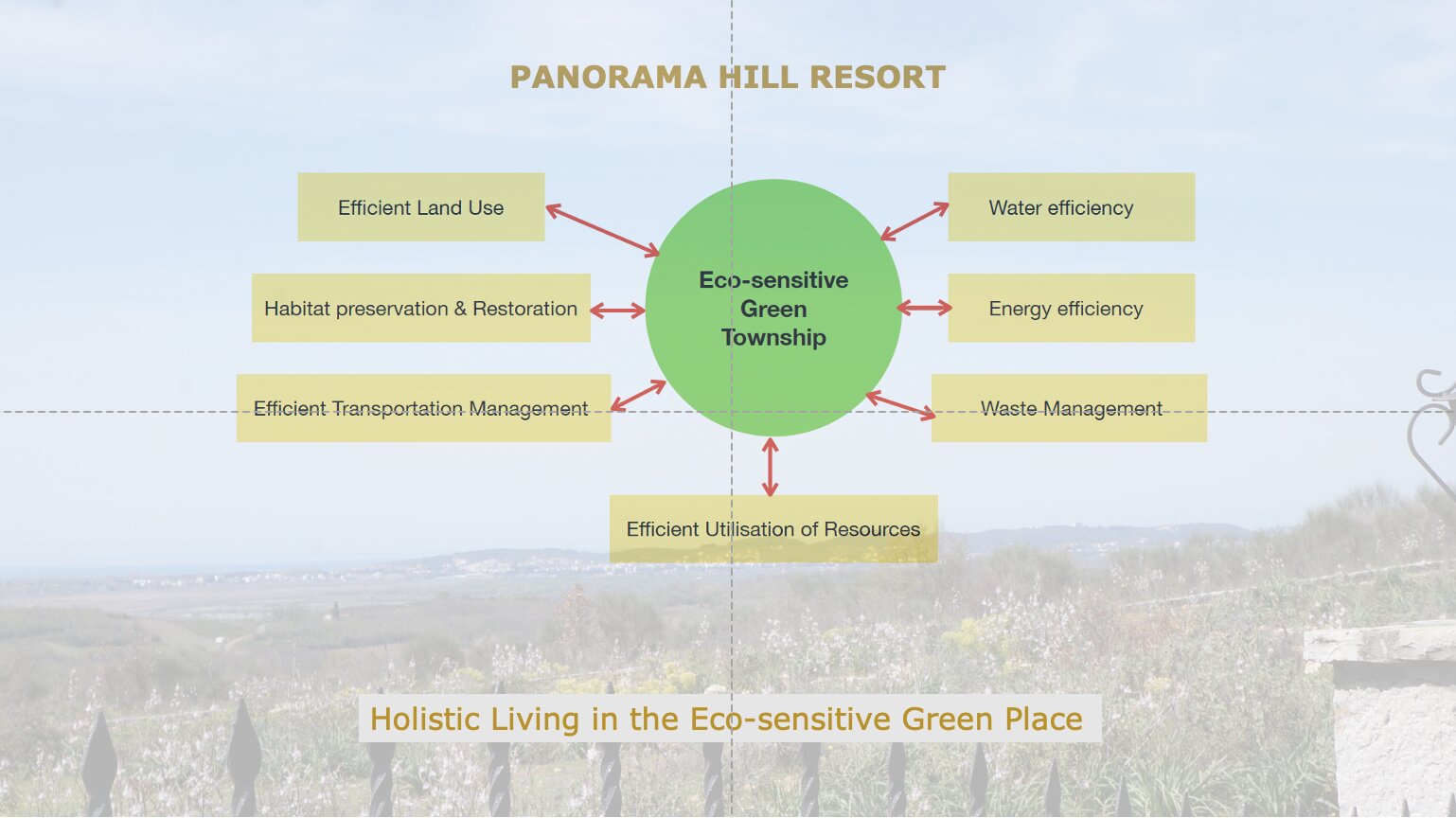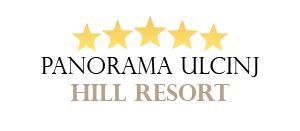 THE GATEWAY TO FREEDOM AND NATURE
Our Vision
We build an Eco-Resort with at least 50% open space, ample greenery, flora & fauna.
All modern amenities to be available State of the art health & healing facilities
Recuperation homes and permanent homes for the 40+ community
Prescription for a battered World:
Minimalistic, sustainable & holistic living
Focus on health and healing.

Why is Ulcinj the best location for you?
We intend to build a special high-quality exclusive resort in the midst of an undeveloped natural area with an unforgettable 360-degree panoramic view of the sea, the high mountains of Albania, and the Nature reserve for penguins. The longest sandy beach in Montenegro
(8 minutes from Panorama Hill Resort).
Especially, because every villa and bungalow naturally has its own swimming pool and a very large piece of land for itself. It is a green Mediterranean complex with its own security, Top Villas, bungalows, and a sports complex. Own landscaped park within the stone wall complex, and a Restaurant and Spa Area on the actual plot. The guests receive local organic fruits- and food from the area.
We offer an all-round full service. The management company maintains and manages the entire resort, cleans the pools, if necessary also during your absence, the interior. We offer a delivery service, we can also help you rent your bungalow or apartment if you wish. The resort is guarded 24/7 to ensure maximum security and comfort. In the restaurant you only get organic products directly from the neigh boring farmers. The best doctors, nutritionists and other experts, each from different countries, will practice in the Holistic Health Center. Of course, there is a dedicated team that will fulfil your wishes for all other questions as best as possible.
Ulcinj with the surroundings is recognized even outside the borders of Montenegro. It has characteristic very long and beautiful beaches with the unique petty sand a lot like flour. The coast of Ulcinj is 33km long, of which 18km are beaches.
Connected with culture
The resort is located in the immediate vicinity of the oldest city in Montenegro, an attraction for tourists from all over the world. The longest beach in Montenegro, where thousands of holidaymakers sunbathe every year, is only 7 km away.
Connected with nature
The resort is 178 meters high in the mountains with a fantastic and unique 360-degree panoramic view of the sea the sandy beach, the oldest city Ulcinj and the peaks of the Albanian high mountains.
Only 2 km away is a beautiful lake in the nature reserve, which is easy to visit on foot.
Connected with you
The panorama paradise resort is absolutely unique and in the middle of a nature related area with around 1000 hectares. Nobody else can continue to build or block the view. It is about 13 KM away from the city on the mountain.